Deposit deduction calculator
in Edinburgh, Scotland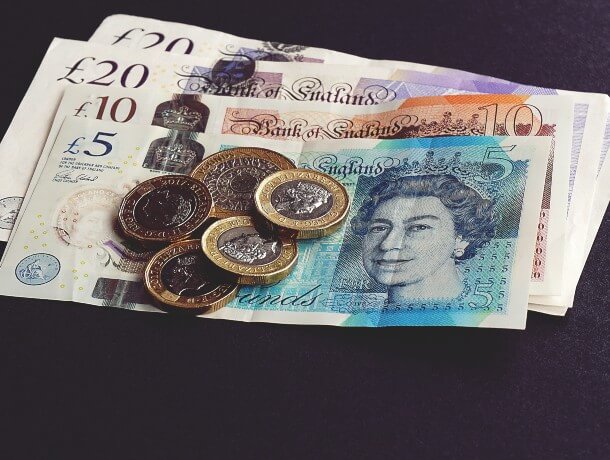 Calculate how much you will pay for the deposit deductions.
Are you curious about how rental deposit deductions work in Scotland? Maybe you're considering forgoing the cleaning of your flat and are willing to pay for it but unsure about the costs? Or, possibly, you're contemplating leaving behind items you don't need but lack the time to coordinate their removal or recycling? If any of these scenarios resonate, our deposit deduction calculator is here to help you assess your options. Suitable for any Scottish tenant, this tool provides an approximate prediction of the deductions you might face upon vacating your rental property.
Keep in mind, our calculator provides general estimates, not binding assessments. It covers a broad range of typical deposit deductions and checkout situations. Final assessments are made upon checkout, informed by check-in and checkout inventories. Tenants have the right to dispute charges, and the burden of proof falls on landlords or their agents to justify their fees, as the deposit held with a deposit agency belongs to the tenant.
In Scotland, all residential tenancy deposits must be registered and held with one of the approved deposit agencies: Safe Deposits Scotland, My Deposit Scotland, or Letting Protection Service Scotland. All Scottish letting agents are obliged to use one of these three agencies.
We also have a few key expectations for our tenants at ELC Sales & Lettings. Firstly, cleanliness. Each flat we let is cleaned to a professional standard before check-in, and we expect the property to be returned in a similar state at checkout.
Secondly, distinguishing between damage and normal wear and tear. Wear and tear is expected – this includes things like smudges on the wall where the sofa sat or dirty patches on the carpet by the door. These do not qualify for deposit deductions as every landlord-provided item has a certain lifespan. However, specific damages like blue tack marks on walls, chips in bath enamel, or heat marks on worktops are deductible from the deposit. Rest assured, at ELC Sales & Lettings, we always aim to minimise these damages, opting for repair or estimating damage value before considering replacement
Cleanliness
This point refers to our tenants – all flats let by ELC Sales & Lettings have been cleaned up to a professional standard prior to the check-in and on checkout should be handed over in a similar state.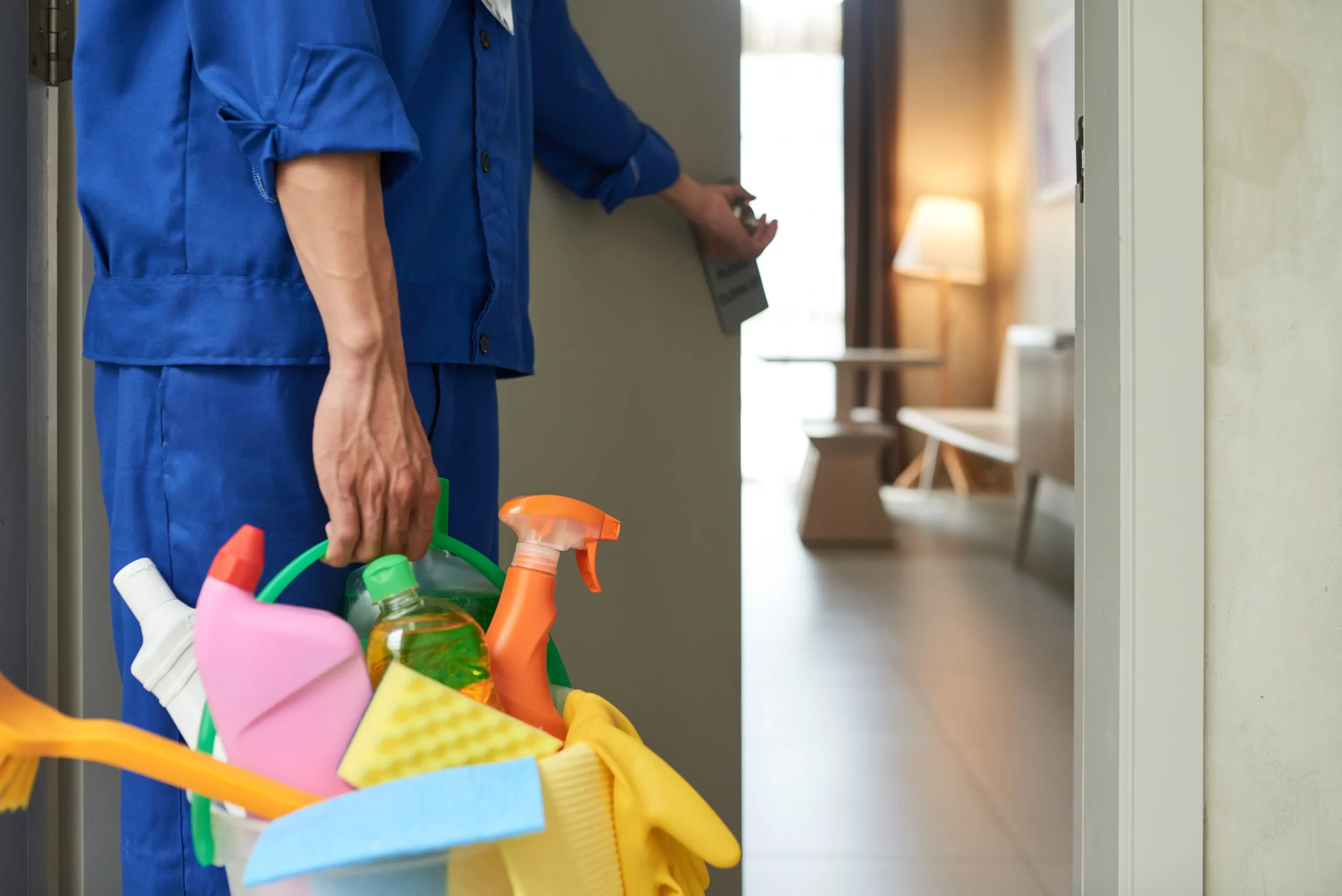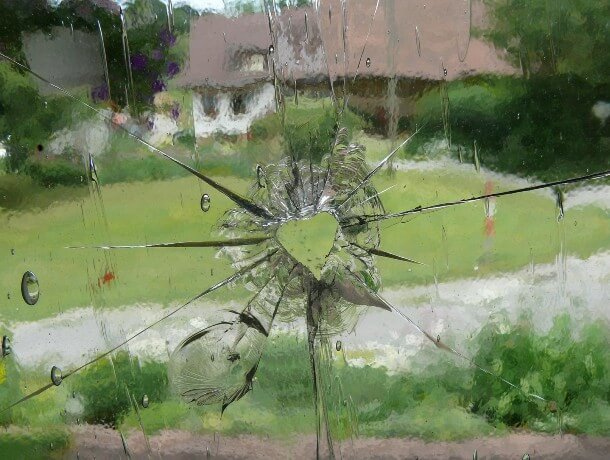 Damage vs. wear and tear
Wear and tear is normal and not subject to any deductions – like smudges on the wall where the sofa was, dirty patches on the carpet by the door – the list can be very long as any item provided by the landlord has a certain lifespan. But blue tack marks on walls, bath enamel chips and heat marks on worktops, for example, are damages deductible from the deposit. ELC Sales & Lettings will always try to minimize the damage. We will try to repair first or approximate damage value before replacement.
Cleanliness
All flats let by Edinburgh Letting Centre have been cleaned up to a professional standard prior to the check-in and on checkout should be handed over in a similar state. Professional cleaners are very expensive. They charge between £15 and £20 per hour for deep end of tenancy cleaning. On average, it takes around 12 hours to bring a 2 bedroom flat of average cleanliness up to an acceptable check out standard.

How big is your flat?

1 bedroom 2 bedroom 3 bedroom 4 bedroom 5 bedroom





How many hours did you spend cleaning you property?
Light bulbs
Tenants are responsible for light bulb replacement during their tenancy and on check in all light bulbs are in working order. As we only have LED light bulbs in stock, supply and fit of one missing or burnt out bulb cost £3.

Are all your light bulbs working?

Yes No









Mattress stains
It is Edinburgh Letting Centre's policy to provide new waterproof mattress protectors for each bed in a furnished flat every tenancy changover. Some matrresses can be washed, some (like IKEA spring mattresses) are unsuitable for washing and if badly stained, they need to be disposed of. If you decide not to use a mattress protector, bear in mind that it costs, on average, £30 to wash a mattress. In case of unwasheable matresses charges depend on 'life left' in the matress - let's assume that the disposal of the soiled mattress and the lost lifespan of the mattress is worth £50.

Have you stained any of your mattresses?

Yes No










Wall damage
We strongly discourage use of blue and white tack to attach any posters or photos - it is nearly impossible to remove gluey residue both tacks leave when removed. Small pins are much better - but if you attach anything to the wall, remember to remove pins, fill in and touch up any holes with paint. Removing blue / white tacks or filling in and touching up nail holes is expensive: £2 per spot and if there is more than 25 spots per wall, it is cheaper to paint the wall (£50 per wall). So when you end your tenancy with more blue tack spots and nail holes than you started, you may expect some deposit deductions.

Have you caused any wall damage (tack stains, nail holes)?

Yes No










Small abandoned items
Please do not leave any items you own in the flat, even if you think they may be handy for the new tenants. This includes bedding, washing up liquds, soap, hangers, plates, pots and pans, curtains or decorations. In other words - if it was not in the check-in inventory and if your landlord or a property manager did not agree to you leaving it, please take it away with you or dispose of it. If we have to pack and bin your items, there will be a £5 charge per black bag. On average, washing up powders, soaps, detergents etc. stored underneath the kitchen sink fill one bag. One set of bedding may take 2-3 bags. 3 sets of hangers take 1 bag.

Have you left any small items?

Yes No










Bulky abandoned items
We are unable to dispose of big (bulky) abandoned items on our own - so if you decide to leave your TV, a mattress, a bed, a sofa or a wardrobe, etc. behind, we will have to use a removal company to dispose of them. They charge us, on average, £80 per small caged skip - it is usually a mix of recycling and landfill. All contents of a sparsely furnished 2 bedroom flat will fill 3 skips. If there is a single big abandoned item (for example a TV), a minimum charge of £80 may apply - somebody will have to dispose of it.

Have you left any bulky items?

Yes No











Bath or shower cubicle chips
Dropping a sharp or heavy item on bath or shower tray, both plastic or enamelled, may cause a chip that will need to be repaired - otherwise, the bath or tray may rust and it will evetually start leaking. Plastic surgeons charge £95 for bath chip repair.

Have you caused any bath chips?

Yes No




Worktop damage
Dropping a heavy item, like a pan or a pot on the edge of a worktop may cause a chip that we will need to repair. Leaving a hot frying pan on a worktop may cause a burn mark or may melt the surface. Plastic surgeons charge £130 for worktop repair.

Have you caused any worktop damage?

Yes No


Garden
Do you have a garden?

Yes No



Is your garden tidy?

Yes No




How big is your garden?

Small Medium Large
Carpet damage
Carpets will wear with age; it is completely normal. Hall flooring will show more advanced wear and tear than, for example, bedrooms. The most typical carpet damage are iron burns. In the worst case scenario, the whole carpet in the room may have to be replaced. We assume you have not been smoking inside as it is not permitted by the lease and you have not left any cigarette burn marks.

Did you cause any carpet damage while ironing?

Yes No


Rent arrears
Do you have any rent arrears?

Yes No



If you have any rent arrears, or if you did not serve a proper notice, and have just moved out, Scottish letting agents may deduct any rent arrears from your deposit.
TOTAL DEPOSIT DEDUCTION
Get Started, contact us for a free sales or rental valuation!
We are more than happy to help new and prospective landlords with advice.