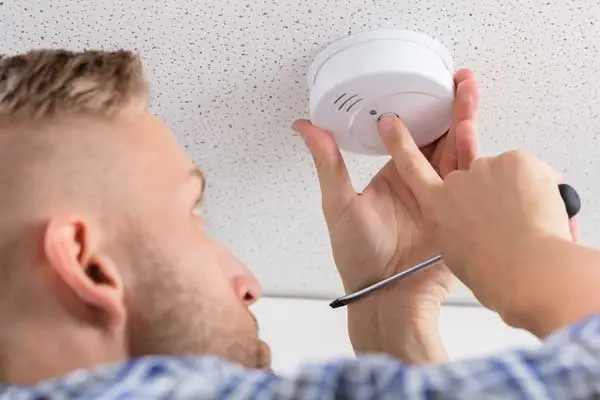 Smoke Alarm Supply And Fit
£110
Stay ahead of potential hazards with our Smoke Alarm Supply & Fit Service, available for the special price of £110 (supply and fitting). Operating across Edinburgh, Lothian, and Fife, we're committed to safeguarding your property from smoke and fire risks. If you're a landlord, homeowner, or property manager in Scotland, it's essential to ensure that your property is equipped with an adequate number of smoke alarms.
With our experienced engineers, we ensure every alarm installed works in sync for a secure and interconnected system. One trigger, and all alarms sound, giving you ample time to respond to the situation. Trust us to make your property safer!
ELC Sales & Lettings (Edinburgh letting center) provides smoke alarm supply and fitting services across Edinburgh, Lothian and Fife. We are offering smoke alarm services for the special price of only £110 – supply and fitting. If you are a landlord, domestic property owner or commercial property manager in Scotland it is a requirement that you have the correct arrangement of smoke alarms installed on your property. We strongly recommended installing the required number of smoke alarms.
At  ELC Sales & Lettings (Edinburgh letting center), our experienced engineers provide complete smoke alarm service and make sure that all the smoke alarms on the property must be interlinked. An interlinked smoke alarm system on your property can help your safety. When one alarm detects a rise in temperature or the presence of smoke, all alarms operate simultaneously, allowing you to hear the alarm.