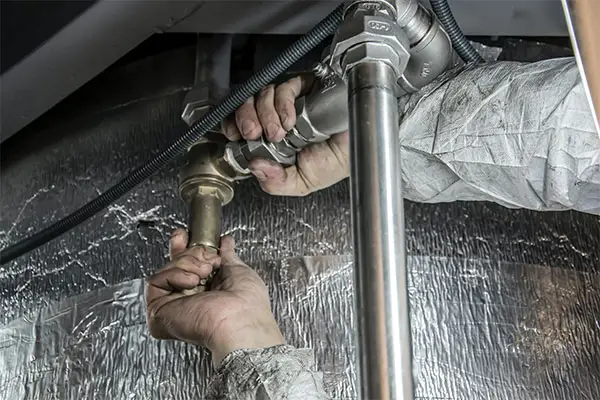 £40 per hour
Tackling Your Plumbing Woes Don't let plumbing problems dampen your spirits! At the ELC Sales & Lettings (Edinburgh Letting Centre,) we take pride in being one of the leading plumbing service providers in Edinburgh. Our dedicated team of qualified and experienced plumbers is equipped to handle all your plumbing needs. From repairs and replacements to installations and maintenance, we've got you covered.
Our plumbing services cover a wide range of issues, including leaking and burst pipe repairs, tap replacements and repairs, toilet and cistern fixes, hot water cylinder service, and more. We're experienced in working with both domestic and commercial properties, ensuring that every plumbing job is handled with utmost professionalism. You can rely on us for prompt and reliable solutions, all available at an hourly rate of £40. Say goodbye to plumbing worries with the  ELC Sales & Lettings (Edinburgh Letting Centre!)
Edinburgh letting centre is one of the leading plumbing services provider company in Edinburgh. We pride ourselves on the quality of work, with all work guaranteed. We provide our expert plumbing and drainage support throughout Edinburgh, Lothian and Fife. We are a dedicated team of qualified and experienced plumbers and offer professional plumbing services hourly basis for £40 with solutions for all of your plumbing-related problems.
We offer a range of plumbing services including leaking and burst pipes repairs, Replacing and repairing faulty or dripping taps, Toilet and cistern repairs, Hot water cylinders service and repairs, repairs of cold water storage tanks, Bathroom and kitchen plumbing work, shower installations, replacement of redundant or old lead piping. We carry out all external cast iron, repairs, upgrades and replacements.