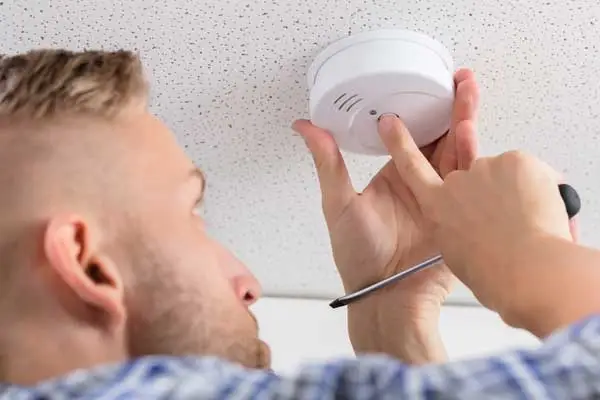 Heat Alarm Supply and Fit
£110
Be proactive in your safety efforts with our Heat Alarm Supply & Fit service, available for just £110. Serving Edinburgh, Lothian, and Fife, we prioritise the protection of your property from unforeseen heat spikes. A rise in temperature can be dangerous, but with our heat alarms, you'll have an early-warning system, linking each alarm in your property for comprehensive coverage.
Our seasoned professionals offer top-notch service, ensuring each heat alarm is correctly installed for maximum efficacy. So, sit back and let us equip your commercial or residential space with this crucial safety device.
ELC Sales & Lettings (Edinburgh letting center) offers the heat alarm supply and fitting services across Edinburgh, Lothian and Fife. A heat alarm is a safety device that responds to the rise in temperature and gets activated in case of excessive heat formation on your property. Because of its interlinked system, it can alert you and can help you in safety. Installation of heat alarms in your residential, as well as commercial properties, is most important in today's lifestyle.
At  ELC Sales & Lettings (Edinburgh letting center,) we provide complete heat alarm supply and fitting services for your property. Installing a heat alarm system is one of the most important things you can do to keep your family and property safe. We have a team of experienced engineers and expert heat alarm technicians to ensure that all the heat alarms are installed properly. We offer this service at a very special price of only £110. Having a heat alarm system on your property can detect excessive heat and gives you an alert to prevent any type of accident.